PAYMENT
ONLINE PAYMENT MERCHANT SWIPE TERMINAL


Signature is not required for payment through internet .
Full payment or deposit is applied for guarantee of reservation
Additional charge 3.1 % per transaction as service charge for the payment by credit card
This is auto-debit transactions and advance payment wiil be proceed through our bank accodingly,we will forward to you a confirmation of Invoice once the transactions has been approved.
We Only accept Visa and Mastercard.
Please click the link below for the payment.
Comodo SSL secured credit card details for transaction.

PAYMENT VIA OUR LOCAL ACCOUNT BANKERS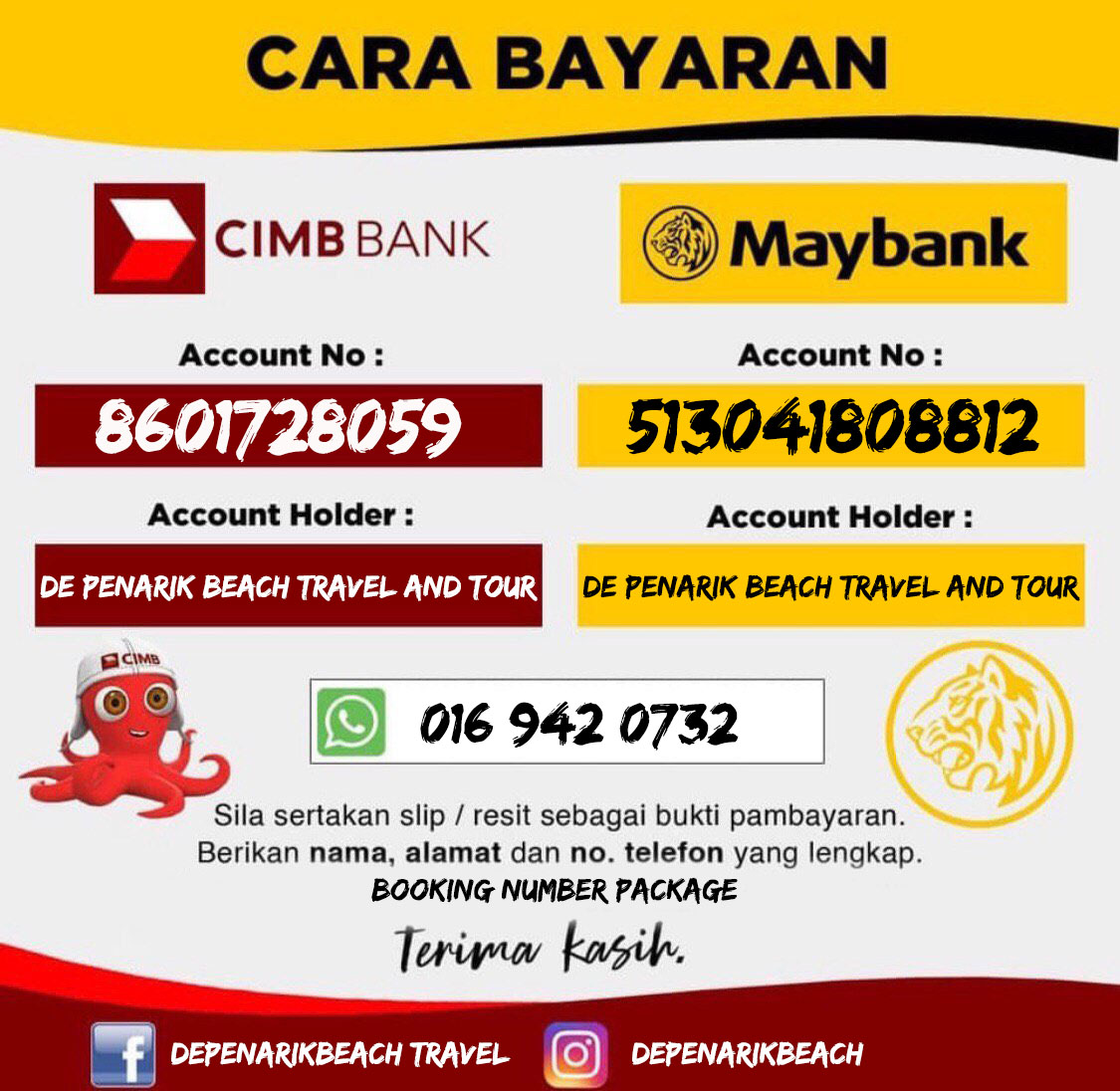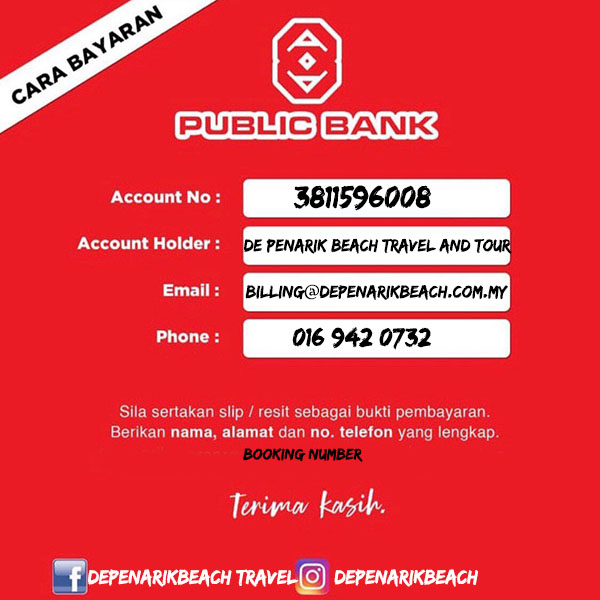 TERMS AND CONDITION
Reservation is subject to availability and confirmation on first-come first-served basis.
We, the travel agent operators reserve the rights to alter any itinerary, substitute a vehicle or cancel a tour due to unforeseen operational condition.
We, the travel agent operators accept no liability for losses incurred due to failure to connect with other services management and cannot be held liable for loss of baggage or personal items, illness, injury or death resulting from activities in which are beyond our control.
Dive/Snorkeling sites are to be decided by the travel agent. The resort management and its operators reserve the rights to alter the itinerary, substitute a vehicle or cancel a tour due to unforeseen operational conditions.
Any unutilized meals, snorkeling trips, accommodation and boat transfers are not refundable.
Activities are subject to weather and sea condition of the day.
Lost of equipment will be charged accordingly at market price.
Rates include taxes and are subject to changes without prior notice.
.: Terms:.
a) Full Payment 100% required after 7 days to confirm the booking or 50% deposit are require to confirm the booking.Remain balance must pay at least 1 month before traveling date .If customer make cancellation, 50% deposit will foefeited from total amount.
b)Failing receive any payment,the management reserves the right to release your booking.
c) Confirmation cut-off date - Normally De Penarik Beach Travel & Tour Sdn Bhd give to our customer the fit date when we send our confirmation details. Booking will be automatically cancelled if we do not receive your payment or deposit before the agreed date.
.: Other Conditions:.
Refunds
There would be no refunds for cancellation after the tour has commenced or for any tours, transfer, accommodation, meals or any other service provided not utilized.
Customer will get the refund within 10 working days after cancellation .Bankers service fees will charge from remain balance of deposit.
Liability
The Company shall be exempted from liability for loss, injury or damage to property or personal accident, delays irregularities or the occurrence beyond our control. Cancellation Charge:14 days to departure (100% of tour cost).
Possible Changes
It is possible that due to inclement weather or any other unforeseen circumstances or routings could be changed. The company will substitute arrangements of the similar standard, should it occur. However no refunds will be available.
Advance Booking
Some of customer have made advance booking by next year, therefore some resort or chalet still don`t have new room price. Normally by December or January ,they will release new room price. Any change of price, will subject to change with notice.
MCO 2021
During MCO,you may entitled to get refund or postponed. Depends on which resort you stay. Each resort may have different policy.For more details,you can ask us and we glad to help you.