RAINFOREST ESCAPE
Gunung Stong
Kelantan
JELAWANG WATERFALL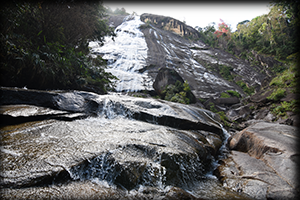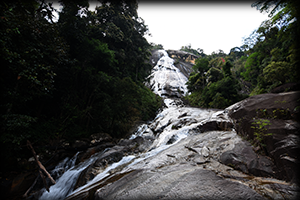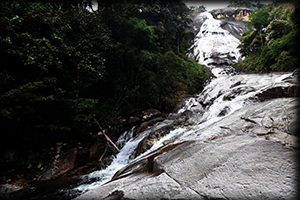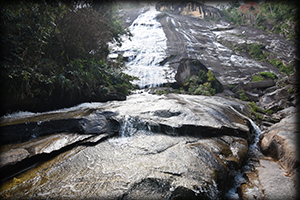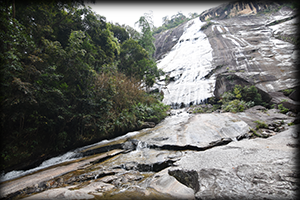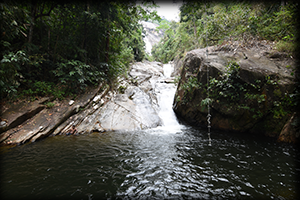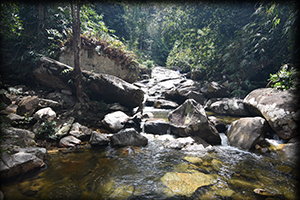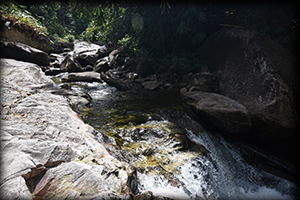 CAVING
GUA IKAN | GUA PAGAR | GUA KERIS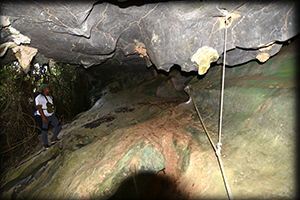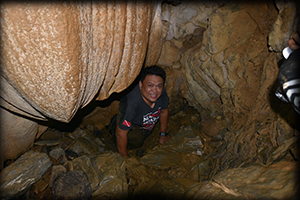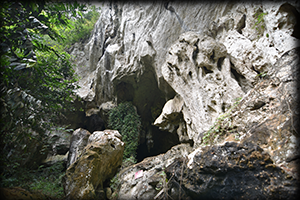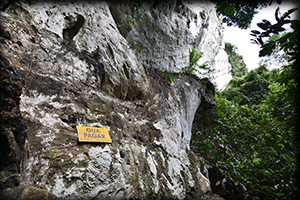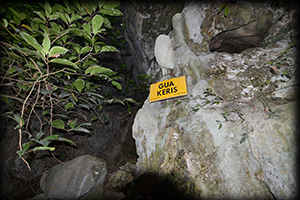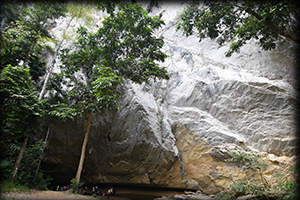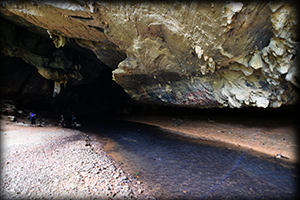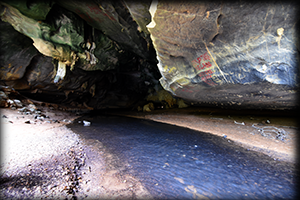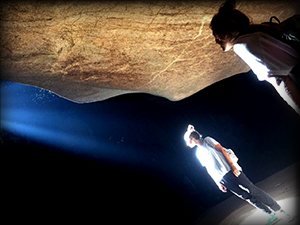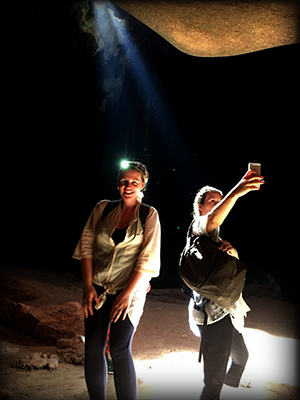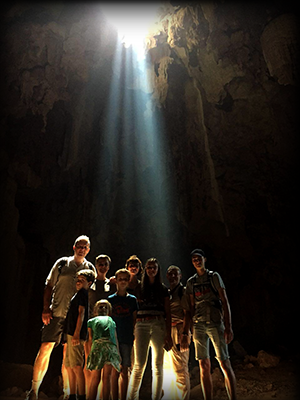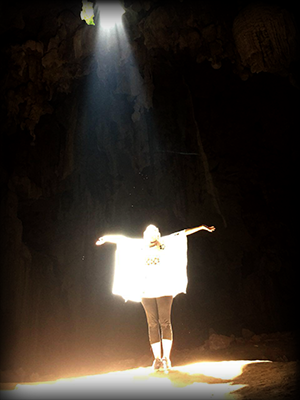 GUNUNG STONG STATE PARK ADVENTURE
PACKAGE        :           STONG OUTDOOR & X VENTURe
Discovery the Diversity of Life.
A heaven in the wildness…
LOCATION       :           GUNUNG STONG STATE PARK, DABONG, KELANTAN
PERIOD            :           3 DAYS 2 NIGHT
                                   
TERMS :                       FREE & EASY
                                    FULL BOARD
                                    HALF BOARD
ACTIVITIES      :           JUNGLE TREKKING / CAMPING
                                    HIKING MOUNTAIN SUMMIT
Gunung Stong State Park (GSSP) (formerly called Jelawang Jungle) gazeted as state park on October 2005 is listed among the top five unique ecotourism destinations in Malaysia and is situated on the fringes of Malaysia's massive Titiwangsa range.is a forested area, totaling 21,950ha with several prominent mountain peaks The mountainous backdrop there is made up of a chain of majestic peaks, waiting to be conquered – Gunung Ayam, Gunung Stong, Gunung Tera, Gunung Saji, Gunung Kob, Gunung Baha, Gunung Beirut, Gunung Che Tahir. (Gunung is the local word for mountain).. The area is of outstanding beauty and is home to one of the highest waterfalls in South East Asia, Jelawang Waterfall.
The rugged landscape of GSSP offers many exciting adventures for anyone who loves nature and the great outdoors. GSSP not only has important eco-tourism values but also serves as a significant conservation area with richflora and fauna diversity.
Animals such as the Asian elephant, seladang, great argus pheasant, Malayan tiger, serow,hornbill,tapir and a range of other exotic wildlife, as well as a variety of flora and fauna including the world's largest flower, the rafflesia of the kerii meyer species, and the endemic long-sectioned bamboo, a type of herb – gesneriad (Didymocarpus calcareous) and a unique palm species (Licuala stongesis). are known to roam the forest in Stong. With the assistance of a qualified and knowledgeable trekking guide, your exploration of GSSP will be made more meaningful as interesting aspects about the biodiversity of the area are pointed out.
There is a few places of interest at Gunung Stong State Park like the Jelawang Waterfall, an impressive seven-tier waterfall is one of the highest waterfalls in South East Asia. Bogo Rock Shelter, a cave-like formation, is a suitable resting point on the way to the summit of Gunung Stong, which can be reached within four hours of trekking.
Gunung Ayam, the highest peak in the area, standing at 1,504m is the ideal spot to watch both sunset and sunrise. A campsite is available for overnight stays. Visit the breathtaking 225 million year-old limestone caves at Dabong that house several bat species and rare flora, including an endemic balsam.
Conservation Efforts at Gunung Stong State Park : • The Kelantan State Forestry Department has organised scientific expeditions to GSSP in collaboration with other agencies. • Capacity-building programmes for park staff will be carried out. • WWF-Malaysia is producing a Preliminary Management Plan for the Gunung Stong State Park in collaboration with the Kelantan State Forestry Department.

Gunung Stong State Park is a destination that has a variety of attractions that would appeal to both nature-lovers and adventure seekers alike
How to get there
By road
From Kuala Lumpur (KL), take the North-South Expressway heading north and exit at Kuala Kangsar.From the exit, head towards Gerik and then proceed along the East-West highway towards Jeli. At Jeli town, follow Route 66 leading to Dabong. Alternately, take the East Coast Expressway from KL towards Bentong. From there, follow Route 8 to Gua Musang, and then get on Route D29 to Dabong.


By train
From the KL Sentral Station, the northbound express train to Kota Bharu will take you through several small settlements including Dabong. From there, you'll need to take taxi(private car) and head to Jelawang which is only 7km away.

Places of interest
Trap Door Spider
Ginger Family / Bamboo Area / Giant Pitcher Plant
Track Down Animal Tracks – Tapir, Bear & Elephant
Rock Shelter
Seven Level Waterfalls / Princess Well / Princess Pool
Panaromic View & Sunrise from a top of First Waterfall
Insects
Species of Monkeys / Gibbons
GUNUNG STONG STATE PARK RESORT
GSSPR
Gunung Stong | Dabong | Kelantan | Malaysia


FREE & EASY GROUND
2018 RATES (Price Per Person)
No.

Package(s)

2 Days
1 Night

3 Days
2 Nights

4 Days
3 Nights

1.

03-05 pax

RM250.00

RM380.00

RM500.00

2.

06-10 pax

RM200.00

RM300.00

RM450.00

3.

11-20 pax

RM180.00

RM280.00

RM350.00

4.

21-100 pax

RM150.00

RM230.00

RM300.00
Package includes :
Ground Transportation ( Dabong – GSSPR – Dabong )
Caves Exploration
State Park Entrance Permit
Camping Site Fees
Licensed Tour Guide / Ranger
+ Additional RM 5/person for Non-Malaysian
+ Additional RM 25 for Gn.Stong Exclusive T-Shirt
3 Day 2 Night Free and Easy Package
Day 1
8.00am
Meet Guide at Dabong Trains Station and Breakfast
9.30am
Caving at Gua Keris | Gua Gelap | Gua Pagar | Gua Ikan
11.30am
Transfer to Jelawang Village | Resort
12.00pm
Check In at Gunung Stong State Park Resort ( GSSPR)
2.00pm
Trekking up to bottom of 1st Waterfall
4.30pm
Trekking Down to Resort
7.30pm
Dinner
Day 2
6.45am
Breakfast
8.30am
Trekking up to Base Camp 1500 feet (2 Hour )
12.30pm
Arrive at Baha Camp and Lunch
2.00pm
Set Up Camp Site
4.00pm
Slight Down to 2nd WaterFall
7.30pm
Dinner
Day 3
6.45am
Sunrise
8.00am
Breakfast
9.00am
Trekking to Last Waterfall
12.30pm
Lunch at Telaga Tujuh
2.00pm
Down to Baha Camp
5.30pm
Down to Resort
6.30pm
Dinner at GSSPR
7.00pm
Transfer to Dabong Trains Stations
8.20pm
Trains to Kuala Lumpur
9.30pm
Trains to Singapore
OR
3 Day 2 Night Free and Easy Package
Day 1
8.00am
Meet Guide at Dabong Trains Station and Breakfast
9.30am
Caving at Gua Keris | Gua Gelap | Gua Pagar | Gua Ikan
11.30am
Transfer to Jelawang Village | Resort
12.00pm
Trekking to up to Stong Waterfall
3.00pm
Trekking up Baha Camp
3.30pm
Check In | Setup Camping
7.30pm
Dinner
Day 2
6.45am
Breakfast
8.00am
Trekking up to Gunung Stong Summit
1.00pm
Arrive at Stong Summit and Lunch
2.00pm
Trekking Down to Baha Camp
5.00pm
Arrive at Baha Camp
6.00pm
Free and Easy Activity
Day 3
6.45am
Sunrise
8.00am
Breakfast
9.00am
Trekking to Last Waterfall
12.30pm
Lunch at Telaga Tujuh
2.00pm
Down to Baha Camp
5.30pm
Down to Resort
6.30pm
Dinner at GSSPR
7.00pm
Transfer to Dabong Trains Stations
8.20pm
Trains to Kuala Lumpur
9.30pm
Trains to Singapore
FULLBOARD GROUND
2018 RATES (Price Per Person)
| | | | | |
| --- | --- | --- | --- | --- |
| No. | Package(s) | 2 Days 1 Night | 3 Days 2 Nights | 4 Days 3 Nights |
| 1. | 03-05 pax | RM 350.00 | RM 480.00 | RM 650.00 |
| 2. | 06-10 pax | RM 280.00 | RM 380.00 | RM 500.00 |
| 3. | 11-20 pax | RM 270.00 | RM 350.00 | RM 450.00 |
| 4. | 21-100 pax | RM 250.00 | RM 340.00 | RM 420.00 |
NOTE: Overnight at Gunung Stong State Park Resort (Long House)
Package includes :
Transportation Dabong – GSSPR – Dabong
Meals 2D/1N - (Lunch / Dinner / Breakfast)
3D/2N - (2 Lunch / 2 Dinner / 2 Breakfast)
4D/3N - (3 Lunch / 3 Dinner / 3 Breakfast)
Caves Exploration
State Park Entrance Permit
Camping Site Fees
Camping Equipment
Tent / Long house
Licensed Tour Guide / Ranger

Package excludes :
Insurance
Personal Need
Personal First Aid Kit
Tipping for guide / porter
Note : Additional RM35 per person for 2 hours boat ride (river cruise@Day 01). Min 10 person
Additional RM 40 per person for the Repeling at 2nd waterfall ( min.10 pax)
3 Day 2 Night Free and Easy Package
Day 1
8.00am
Meet Guide at Dabong Trains Station and Breakfast
9.30am
Caving at Gua Keris | Gua Gelap | Gua Pagar | Gua Ikan
11.30am
Transfer to Jelawang Village | Resort
12.00pm
Check In at Gunung Stong State Park Resort ( GSSPR)
2.00pm
Trekking up to bottom of 1st Waterfall
4.30pm
Trekking Down to Resort
7.30pm
Dinner
Day 2
6.45am
Breakfast
7.00am
Trekking up to Base Camp 1500 feet (2 Hour )
8.30am
Arrive at Baha Camp and Set Up Camp Site
9.00am
Trekking up to Stong Summit
1.00pm
Estimate Arrive at Stong Summit
2.00pm
Trek Down to Baha Camp
6.30pm
Arrive at Baha Camp
7.00pm
Free and Easy Activity
Day 3
6.45am
Sunrise
8.00am
Breakfast
9.00am
Trekking to Last Waterfall
12.30pm
Down to Baha Camp
3.30pm
Down to Resort
6.30pm
Dinner at GSSPR
7.00pm
Transfer to Dabong Trains Stations
8.20pm
Trains to Kuala Lumpur
9.30pm
Trains to Singapore
CAVING GUA IKAN | GUA KERIS | GUA PAGAR |
JELAWANG WATERFALL
DAY TRIPS
RATES 2019
| | |
| --- | --- |
| Pax | Rates per person |
| 2-3 pax | RM320.00 per person |
| 4-5 pax | RM280.00 per person |
| 6-8 pax | RM250.00 per person |
| 9-10 pax | RM220.00 per person |
NOTE**
Package will include Tour Guide and Transfer from Kota Bharu or Kuala Besut jetty .
Torchlight will provide during this trip.
Price are based on per person per trip
Meals not Included with package

INTINERARY
| | |
| --- | --- |
| 8.00am | Depart from Kuala Besut jetty or Kota Bharu City |
| 11.00am | Arrive at Gua Ikan | Gua Pagar | Gua Keris for Caving Activity |
| 1.00pm | Lunch arrange by own self |
| 2.00pm | Depart to Jelawang Waterfall |
| 4.30pm | Depart to Kuala Besut jetty or Kota Bharu City |