SHUTTLE VAN SERVICE AND BOAT TRANSFER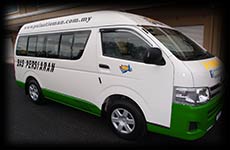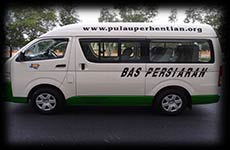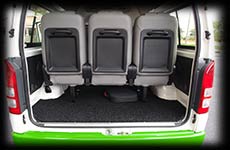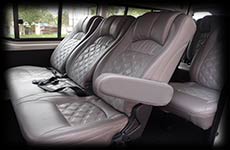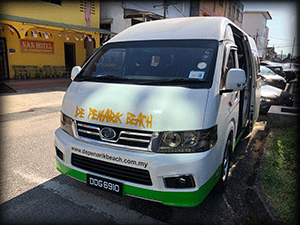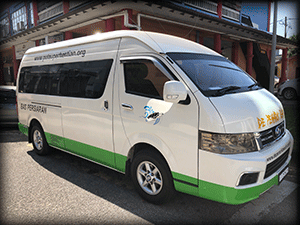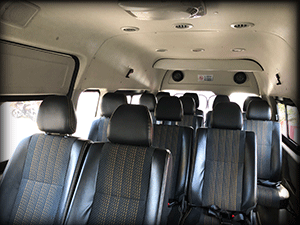 PRIVATE CAR SERVICE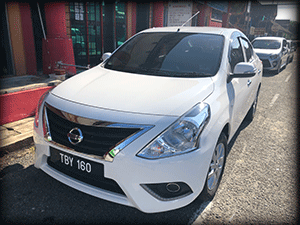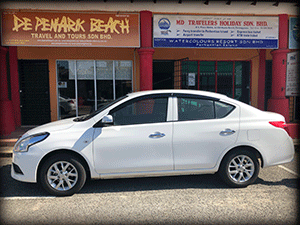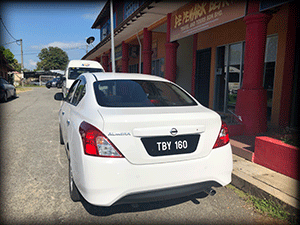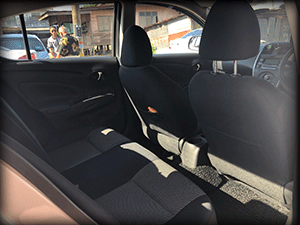 EX - KUALA BESUT JETTY or EX - Other Route
DAILY TRANSFER SHUTTLE MINI VAN
MARCH UNTIL SEPTEMBER 2020
EX KUALA BESUT TO TAMAN NEGARA & FROM TAMAN NEGARA TO KUALA BESUT JETTY
| | |
| --- | --- |
| EX KUALA BESUT TO TAMAN NEGARA ( Kuala Tahan ) | EX TAMAN NEGARA TO KUALA BESUT |
| Depart From : De Penarik Beach Travel Office | Depart from : Han Rainforest Resort |
| Time Depart : 10.00am | Time Depart : 07.50am |
| Time Arrival : 5.30pm | Time Arrival : 4.30pm |
| Fare : RM85.00 per person per way | Fare : RM90.00 per person per way |
EX KUALA BESUT TO CAMERON HIGHLAND & FROM CAMERON HIGHLAND TO KUALA BESUT JETTY
| | |
| --- | --- |
| EX KUALA BESUT TO CAMERON HIGHLAND | EX CAMERON HIGHLAND TO KUALA BESUT |
| Depart From : De Penarik Beach Travel Office | Depart from : Tanah Rata |
| Time Depart : 10.00am | Time Depart : 10.00am |
| Time Arrival : 5.30pm | Time Arrival : 4.30pm |
| Fare : RM70.00 per person per way | Fare : RM75.00 per person per way |
EX KUALA BESUT TO KOTA BHARU AIRPORT / TOWN
& FROM KOTA BHARU AIRPORT/TOWN TO KUALA BESUT JETTY
| | |
| --- | --- |
| EX KUALA BESUT TO KOTA BHARU AIRPORT/TOWN | EX KOTA BHARU AIRPORT / TOWN TO KUALA BESUT |
| Depart From : De Penarik Beach Travel Office | Depart from : Kota Bharu City/ Airport |
| Time Depart : 9.00am | 1.00pm | 5.00pm | Time Depart : 07.30am until 4.30pm |
| Route : Kuala Besut > Kota Bharu Airport > Kota Bharu City | Route : Kota Bharu City > Kota Bharu Airport > Kuala Besut |
| Fare : RM30.00 per person per way | Fare : RM30.00 per person per way |
EX - KUALA BESUT JETTY or EX - Other Route
Rates 2020 Shuttle Van 8 Seaters Per Way only
Depart daily at 9.00am / 1.00 pm / 5.00pm
Ex- Kuala Besut Jetty
3 pax Private Car
8 Seats Mini Van
Kota Bharu Airport
RM80.00
RM180.00
Kota Bharu Town
RM80.00
RM180.00
Wakaf Bharu Trains Stations
RM180.00
RM220.00
Tanah Merah Trains Stations
RM150.00
RM200.00
Rantau Panjang ( Thai Border )
RM200.00
RM250.00
**Belum Rainforest
RM700.00
RM800.00
**Cameron Highland
RM700.00
RM800.00
**Taman Negara
RM750.00
RM850.00
Merang Jetty (Redang Island )
RM80.00
RM180.00
Kuala Terengganu Airport
RM150.00
RM220.00
Kuala Terengganu City
RM180.00
RM250.00
Marang Jetty ( Kapas Island )
RM250.00
RM300.00
Mersing ( Tioman Island )
RM750.00
RM950.00
Kenyir Lake
RM400.00
RM450.00
Tanjung Jara
RM400.00
RM450.00
Kuala Lumpur
RM800.00
RM950.00
Kuala Lumpur International Airport
RM950.00
RM1100.00
**For Route to Taman Negara and Cameron Highland depart daily at 10.00am from our office . Please refer to our staff for more information and booking.
**One way transfer ,minimum 2 people Only.
Return Transfer mean 2 ways transfer Or To and Fro .Pick up at Airport ,City and Train Station.
Public Holiday for Hari Raya Aidilfitri Only ,the rates will double for 1st Day till 3rd Day.
Above rates are applicable for other ex route .Example from Cameron Highland to Kuala Besut jetty .
S.I.C rates based per person per way.Minimum 2 person for each destination by Shuttle Van or Licensed Taxi.
Above rates (coach) is exclude guided service. Guide service or exemption can be arranged. Additional charge RM50.00 for exemption letter or RM200.00/day/guide
Child rate, half price from adult.
On outstation assignment, accommodation must be provide for driver other wise an extra RM50.00 per night will charge.
S.I.C transfer for Cameron Highland & Kuala Tahan only available from 1st March till 31st October of the year.
Empty run will be charge depends on destination
All rates quoted are subject to change without prior notice.
We also can arrange the transfer from other location with rates above based on request from customer .
Full payment are request to confirm the booking.
Each booking must confirm at least minimum 1 Week with notice.
BOAT TRANSFER 2020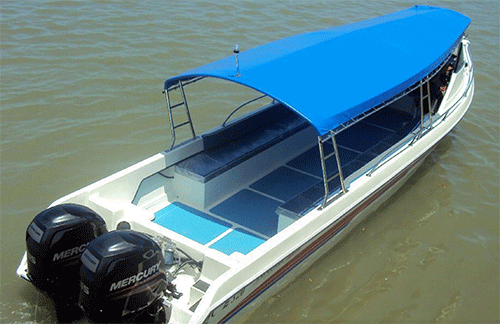 KUALA BESUT TO@FROM PERHENTIAN ISLAND
Journey : 35 minutes
Available from February to October
RETURN BOAT TICKET (2 ways)
Adult : RM70 per person
Child : RM40 per child
PRIVATE BOAT ( Maximun : 12 pax)
Open Day Time : RM450.00 per boat per way
PERHENTIAN ISLAND TO@FROM REDANG ISLAND
Journey : 1 hour
Available from February to October
PRIVATE BOAT ( Maximun : 12 pax)
Open Day Time : RM600.00 per boat per way
MERANG JETTY TO@FROM REDANG ISLAND
Journey :45 minutes
Available from March to October
RETURN BOAT TICKET (2 ways)
Adult : RM110 per person
Child : RM60 per child
PRIVATE BOAT ( Maximun : 12 pax)
Open Day Time : RM650.00 per boat per way
REDANG ISLAND TO@FROM LANG TENGAH ISLAND
Journey : 35 minutes
Available from March to October
BOAT TICKET (1 ways)
Adult : RM80 per person
Child : RM40 per child
PRIVATE BOAT ( Maximun : 12 pax)
Open Day Time : RM500.00 per boat per way
MERANG JETTY TO@FROM LANG TENGAH ISLAND
Journey : 45 minutes
Available from March to October
BOAT TICKET (1 ways)
Adult : RM80 per person
Child : RM40 per child
PRIVATE BOAT ( Maximun : 12 pax)
Open Day Time : RM500.00 per boat per way